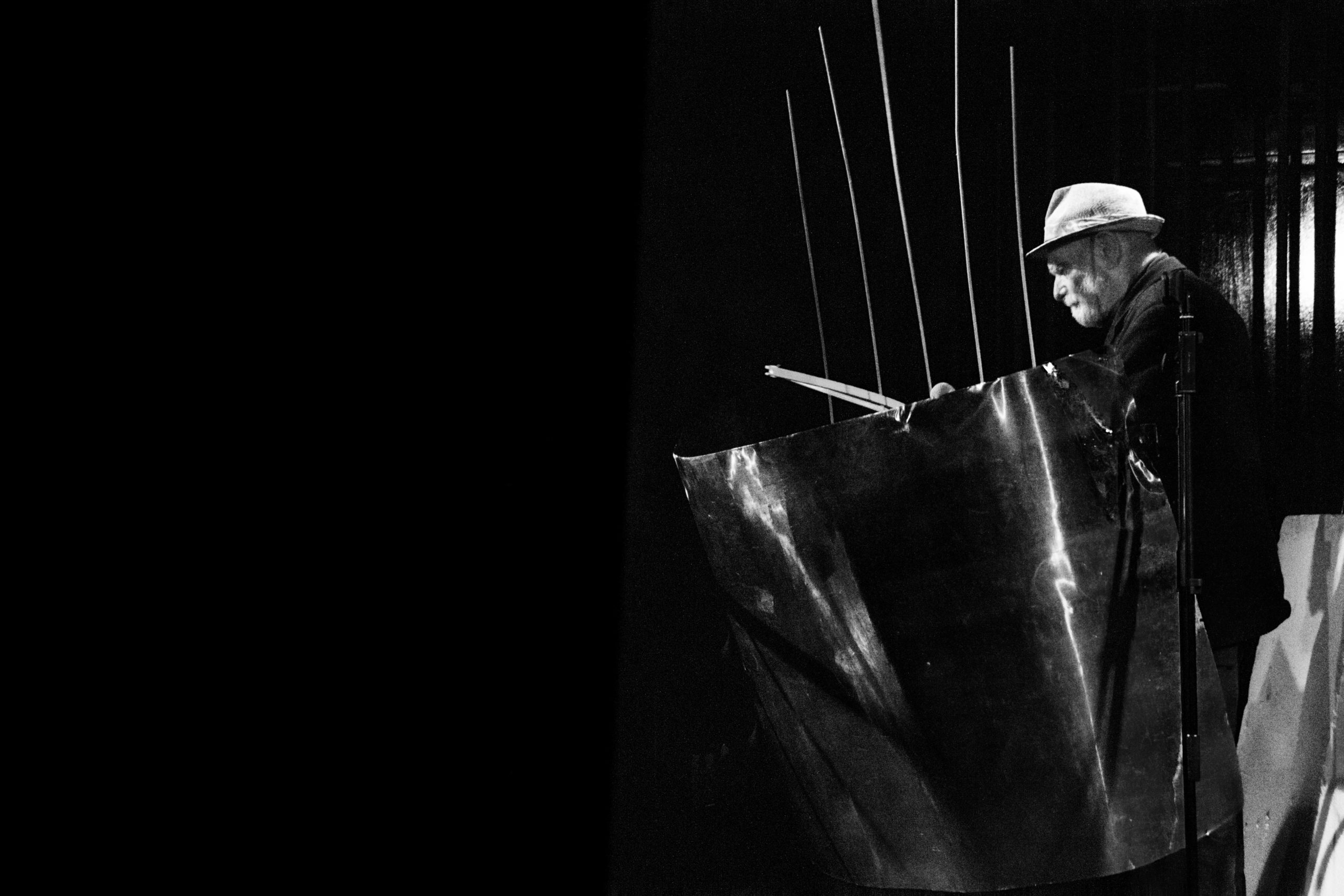 It's been and it is being a long October!
In the whirlwind of coming to see my family in Italy, giving the final touches to my video project (stay tuned!) and getting to the opening of the Z22 exhibition in Berlin, Covid decided it was time to catch up and paid me a visit.
While laying in Venice in fever delirium one great news reached me from the north: the fall issue of Helsinki based We Jazz magazine called "Amaryllis" is out! It features a 8 page article about Bob Rutman written by my friend Marialuisa Bonometti and accompanied by photographs of Bob – one of them by yours truly.
Many thanks to Marialuisa Bonometti and Daniel Ferrero who brought out the Noise in the Library reissue on his Putojefe label and created the chance for this beautiful cooperation.
The chosen photo was shot in 2014 at Bob's birthday celebration. He was playing with his Drayton's Farmyard Noise project. On stage were next to him N.U.Unruh, Jochen Arbeit, Nico Lippolis, Maurizio Vitale.
The concert was held in the Cookies Cream location in Berlin. It was such a wonderful night I get nostalgic only thinking about it. Oh well. On to new beautiful nights, remembering dearest Bob and his straight forward attitude… what the fuck is this fucking electronic shit?