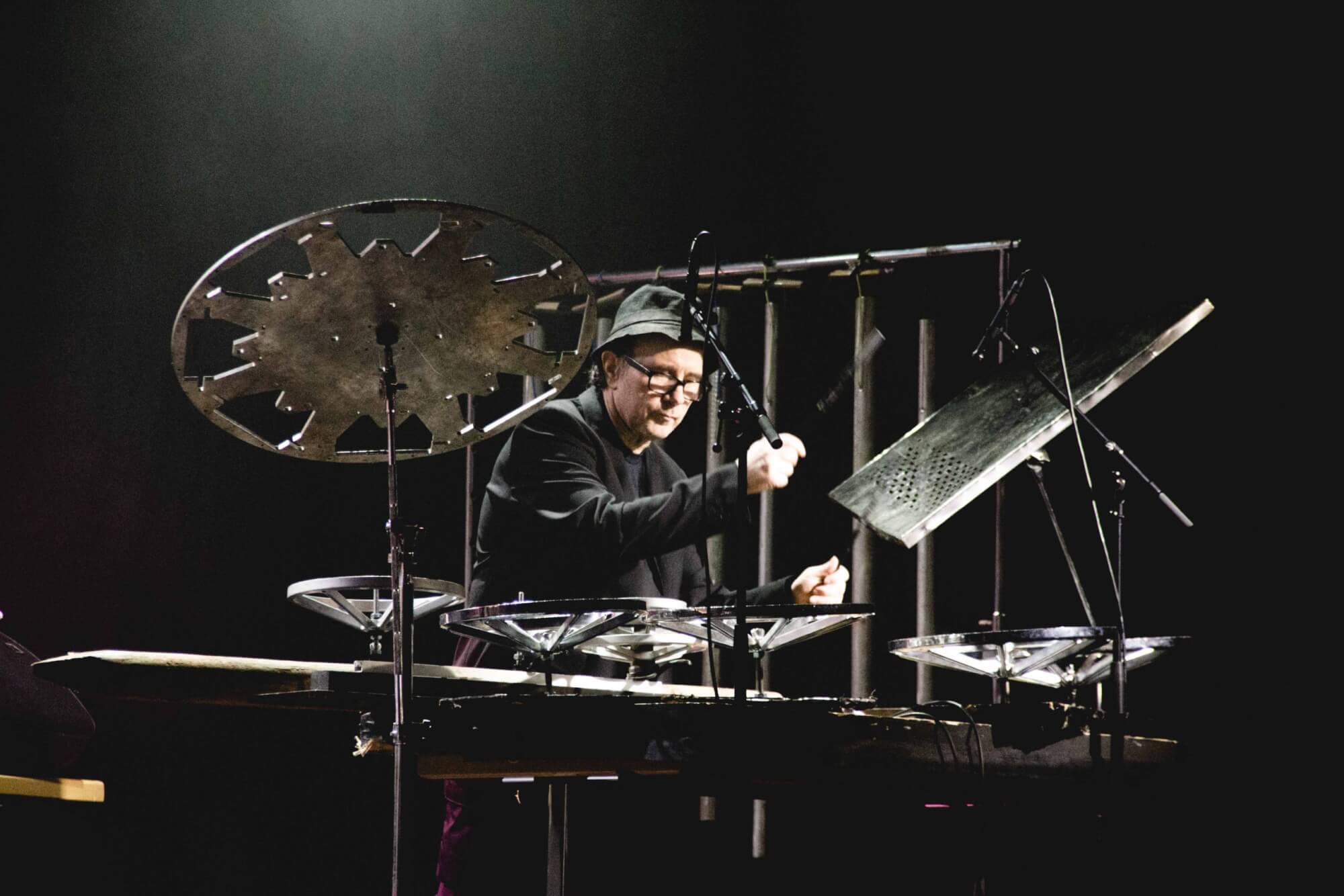 Great night of beautiful music and varied genres for the Sonic Morgue series curated by Christian Morin.
On stage Chandra Shukla with sithar, opening the view into a field of crispy orange sounds. Followed by the incredible duo Daniel Miller / Garreth Jones aka Sunroof with the most composed and delicate noise I had heard in ages. They told our ears off but asked permission and thanked when finished.
The final act then brought us back to pure psychedelia with faust in a one-time formation – on stage with Zappi Diermeier were Neubauten's Jochen Arbeit and Andrew Unruh. And Elke Drapatz, Dirk Dresselhaus aka Schneider TM and Uwe Bastiansen. I mean – wow.
April 13, 2023.