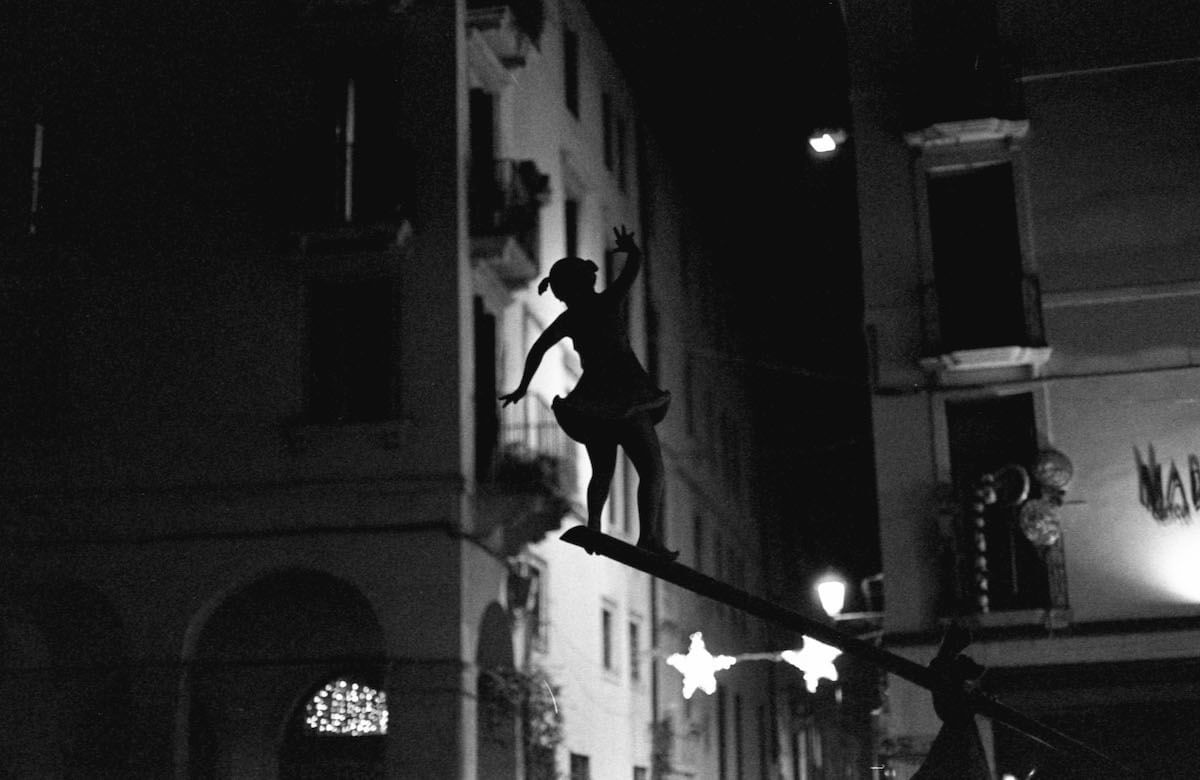 An afternoon fading into midnight stroll through the city I was born in – and what luck to grow up surrounded by such beauty.
Life is layered and opaque though, sometimes you can see best from a distance. The night provides a safe cover. The distance has been tested.
Vicenza on Ilford HP5, In the first week of 2023.