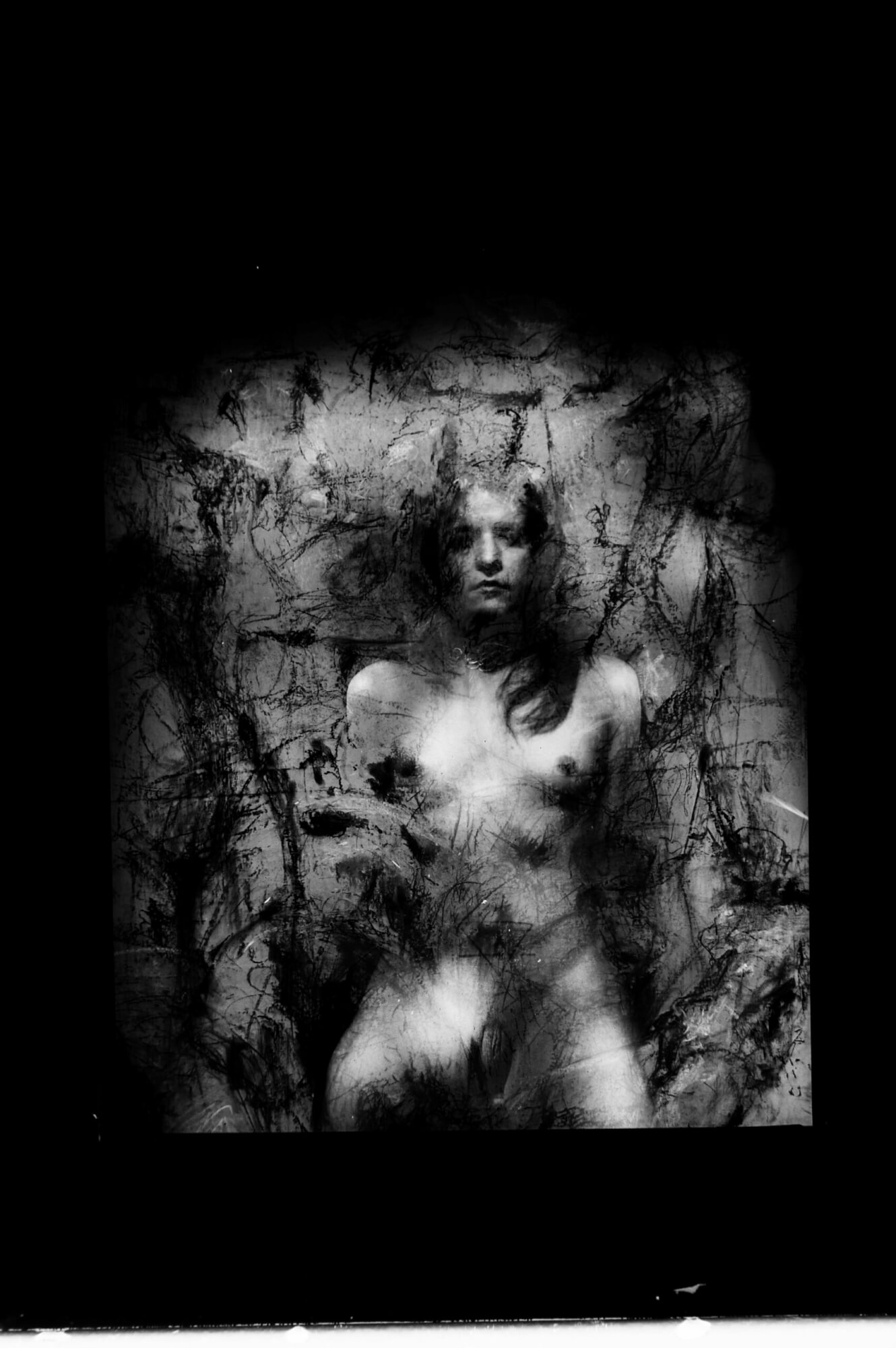 Tales from the other side
Once a year in winter I become a model.
This is the amazing work by Berlin photographer Thomas Nitz.
At first, several portraits are sketched on a background. When that is full, the background is ready for the DarkBox Camera, Nitz's self built analog instant camera.
The long exposure makes the model fade into the background and the effect is amazing.
For me it is the only time I am glad to stand in front of the camera, and not behind it.
Other works by Thomas Nitz on his Website.
All images ©Thomas Nitz