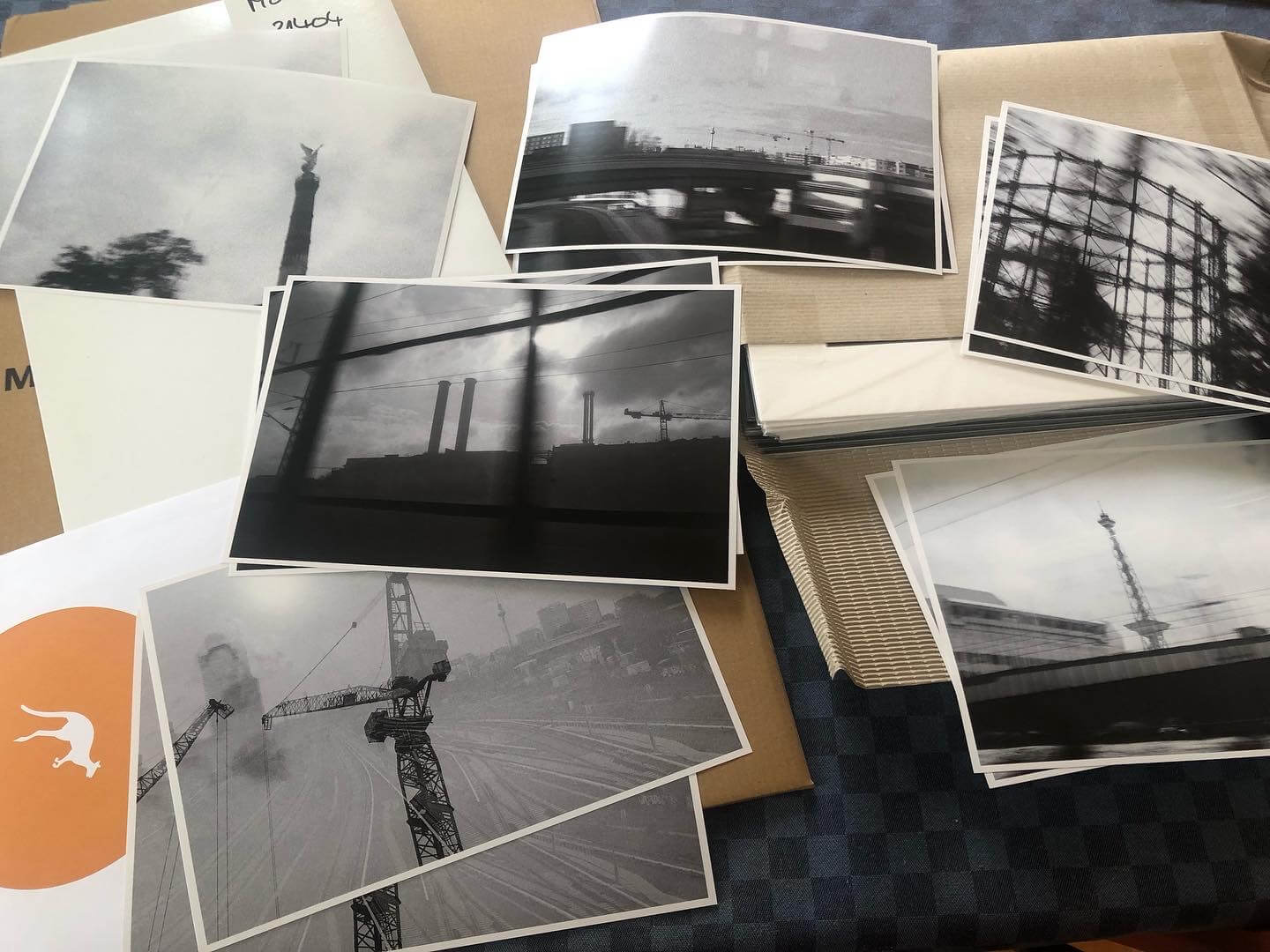 This is August.
In the last week of the project the Liebig12 team organised a little market – so I chose 6+6 photos to print. The black and white were mounted with passe-partout and black frame, the abstracts I mounted on cardboard myself (the original intention was to print on alu-dibond, which there was no time to.
The result was quite good // the post for future reference.
At the end of the month my friend Jeremy Lynch wrote to me to involve me in a street art initiative he was cooking up. A wall in the city of Toronto has been completely covered in pasted art. Jeremy is active as a street artist for a while and then and now one of my favourite living photographers. The wall looked wonderful and I am so glad to be part of it.
The pieces Jeremy chose from my selection are one from Angst., an image from the Memory project shot at Parlament der Bäume in Berlin and the image Take your Time from the previous blog post.
Thank you Jeremy!